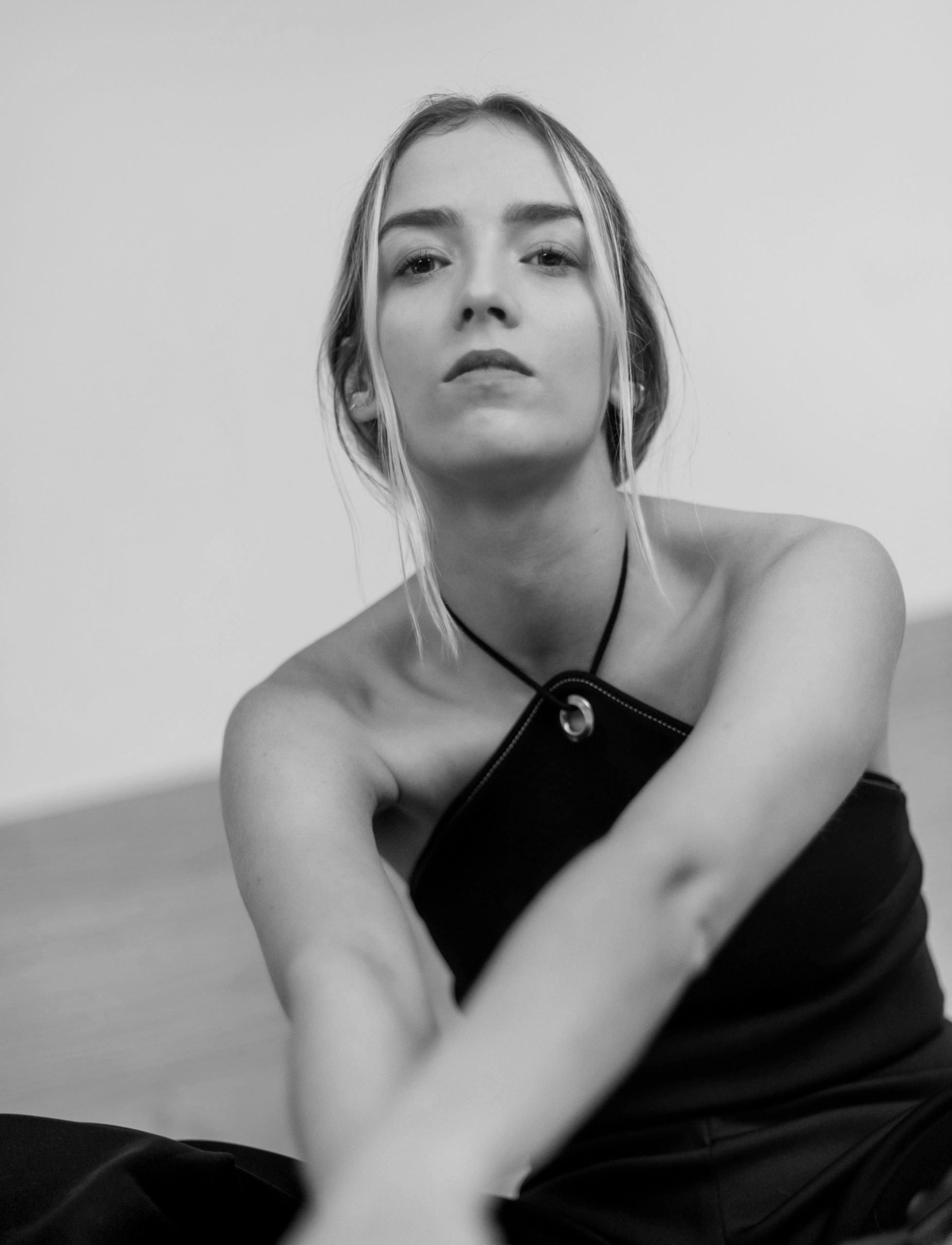 Founder and Designer
Based in Paris where she founded her eponymous brand in 2015, French designer Marine Henrion creates versatile and sophisticated pieces, inherited from the Space Age of the 60s and the minimalism of the 90s. A pragmatic wardrobe looking towards the future, entirely produced in a family workshop in France.
Convinced that the fashion of tomorrow has to be made without any compromise, Marine Henrion offers avant garde pieces, following an ethical and innovating approach. The styles are technical and highly esthetical, meant to be worn tight and modular, for a powerful and feminine silhouette. Her fashion is facing the future highlighting the body lines, designed with an exemplary expertise and an eco-friendly production.
Know-How
Committed to follow a sustainable approach in line with today's challenges, Marine Henrion thinks outside the box, making her own path away from the traditional road. The collections are timeless, creating a consistent line in a perpetual evolution.
All the pieces are produced in two family workshops in Lyon and Paris in limited quantities and made-to-order, in a OEKO-TEX Standard 100 certified neoprene and recyclable polyurethane.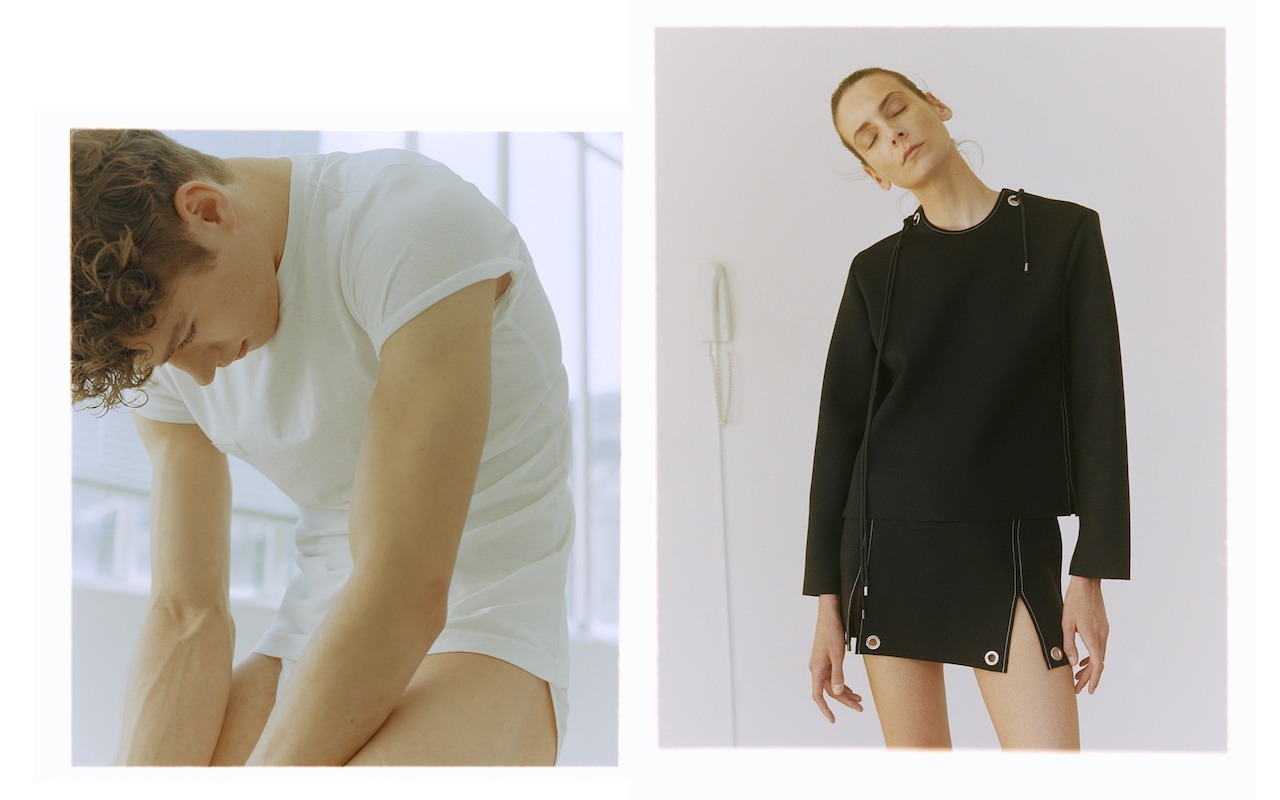 Made in France
At Marine Henrion, we want our products to be made according to an exemplary and eco-responsible ethic. Why use products coming from the other side of the world when we have here, in France, a remarkable and recognized know-how in textile manufacturing ?
For these reasons, and many others, our clothes and accessories are entirely made in France, in a garment workshop in the Lyon region for the ready-to-wear, and in Paris for all the chokers.
MORE INFO +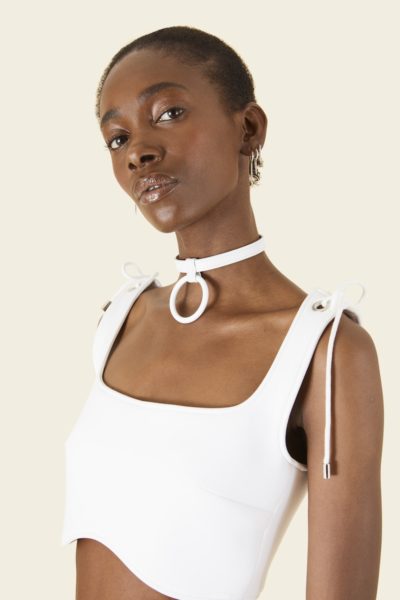 Our Fabrics
Made in neoprene (black & white), or in plastic (semi transparent polyurethane), the designs of the different collections are minimalistic and comfy. The graphic cuts and the strategic cutouts allow free body movements, in a very subtle way.
Neoprene, the main material of our ready-to-wear collections, is manufactured in the Lyon region by the Guigou company. We chose it for its incredible softness, its technical qualities – it keeps warm in winter, breathes in summer and complies with the OEKO TEX Standard label – and its perfect fit. The leather for our chokers comes from Italy, while the PU we use for our coats and bobs is 100% recyclable.
Our Concept
Each piece is meant to be modular thanks to the eyelets and laces, for a playful association of the pieces in different looks. A range of accessories (bucket hats, face masks and headbands), as well as leather chokers made in Paris complete the women's collection. Masculine pieces to come soon.
MORE INFO +
Let's continue the conversation
Receive our newsletter and discover our exclusivities, collections and surprises. Benefit from a 10% off on your first order.